Schefflera plants are medium light plants, which means that they need bright but indirect light. A common complaint about schefflera plants is that they get leggy and floppy. This problem is caused by too little light. Making sure that you are growing schefflera in the right kind of light will help prevent leggy growth.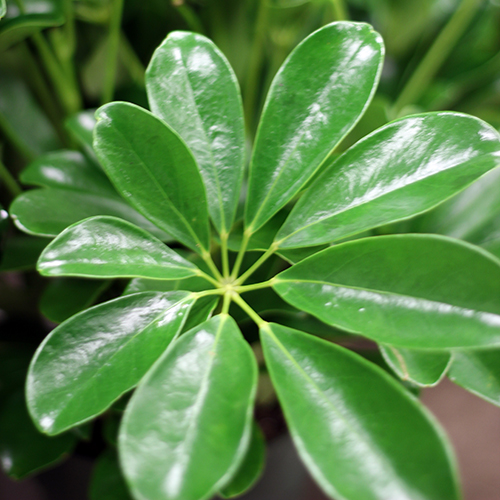 Product Code: scheff
Care:
To water correctly, wait until the soil in the pot dries out and then thoroughly soak the soil when you water. Often, people will over water their schefflera plant and this will eventually kill it.
Yellow leaves that fall off the plant is a sign that you may be watering too much.
You do not need to fertilize your schefflera, but if you would like to, you can give it a half solution water soluble fertilizer once a year.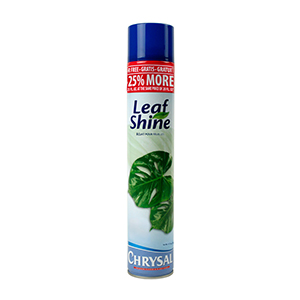 /p>

Leafshine polishes your plants and fresh cut foliages in floral bouquets for a natural healthy look. Removes water spots and calcium deposits and prevents dust from settling. Get natural shining leaves on plants and cut foliage. When purchased, our plants are placed in wicker baskets and dressed with leafshine and a bow.